Gifts for Dad | imarku Hammered Knives and Cookware
Everyone needs to acknowledge the gentlemen in their lives who have provided security, comfort, and a strong sense of love and commitment to their families through creative ways – not just every day but also during father's day. 
Father's day is coming in quickly, and there are so many gifts and products available to choose from that it can be overwhelming to all. Below, Let's dive right into gift ideas for dads who love food, fishing, and firing up the grill as it is also in line with their personality and hobbies.
 #FatherDayGiftIdeas2023
Our Top Picks
1. Best Overall: 14-Piece Stainless Steel Cookware, $399.99
2. Best Versatile Set: 16-Piece Japanese Knife Set, $235.99
3. Best Essential Set: 16-Piece Knife Block Set, $229.99
4. Best Peformance: Japanese Chef's Knife 8'', $79.99
5. Best For Grilling: Butcher Knife 6.7", $59.99
6. Best For Home Cooks: Kiritsuke Knife 7.5", $39.99
7. Best For Fishing: Sushi Knife 10", $59.99
Shop all of our top picks for the best Father's Day gifts for dads, husbands, new fathers and grandfathers below.
They need knives and cookware that will aid and allow them to prepare their dishes easily and as if handled by professional chefs worldwide.
Here are some notice worthy products or dad gift ideas everyone can choose from and give to their dads this coming father's day:
For Cookware:
14 Piece Stainless Steel Cookware Sets
This cookware set is a treat for dad and his family, especially when it is big and has many mouths to feed. Cook without fear, you can trust that each stainless steel cookware is built with the highest food grade materials from a unique hammered design, triple-ply construction, pure aluminum core, can withstand heavy rough use, and is oven safe all while being ergonomically built. Best of all, it's dishwasher safe. Making it super easy to clean.
For Knife Set:
Let dad feel like a craftsman and a certified Michelin chef with these knives. These knives will allow him or anyone to slice and dice their way into the food they are preparing with minimal effort yet maximum efficiency.
The Design and aesthetic are also display-worthy and are a good conversation starter for guests whenever they are over.
For dads who are into Japanese steaks, this is their set! The classic appearance of this knife set and durability will ensure that it is the best option for a gift idea for dad.
The comfort of handling these knives will provide an experience like never before.
For Individual Knives: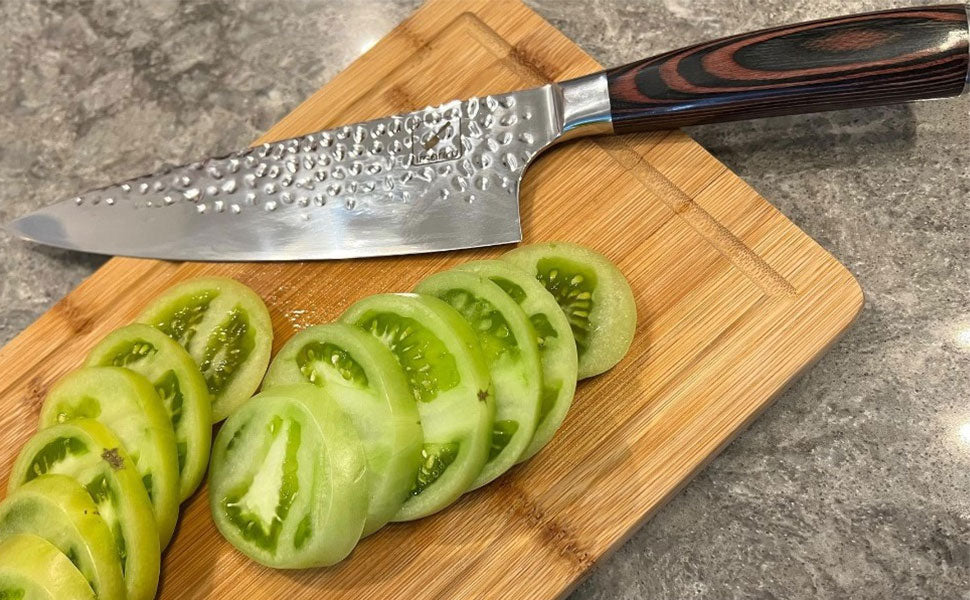 This multi-function kitchen knife can accommodate professionals and beginners alike. So there is no worry when dad is using it as it can cut its way through vegetables, fruits, meat, and a lot more.
If it's one thing you can depend on the Japanese, it's quality. It is in their DNA to master their craft, years of tiresome sacrifice to produce the most pristine, perfect, precise knives that can rival even the sharpest swords of any nation. If you want your mother to experience quality, get this. Built from high-carbon steel that's not just stainless but precise even after years of use. This is the knife for him.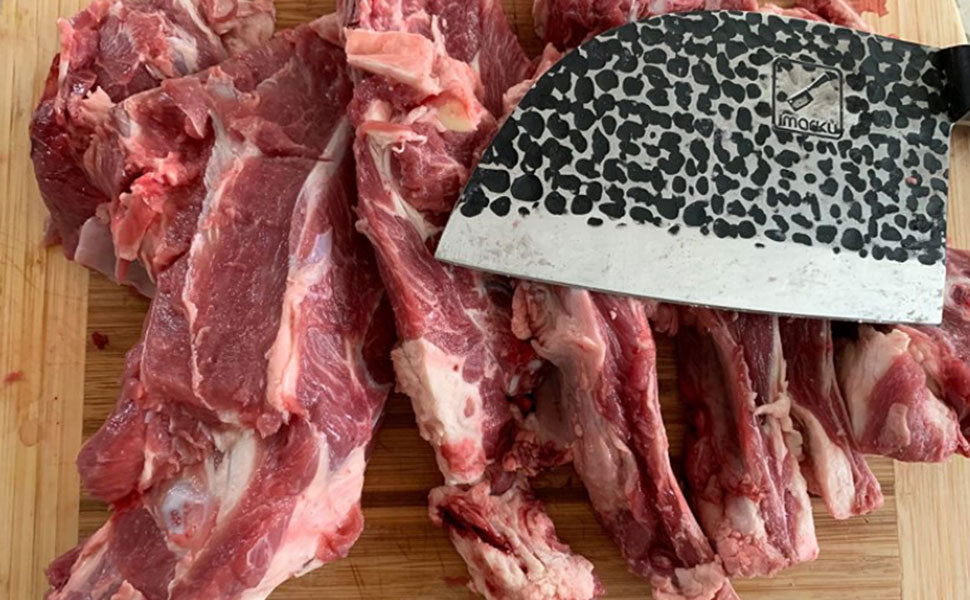 A unique design for dad lets him travel with this particular product. This knife comes with a leather cover that is sure to bring safety to whoever owns it and an added macho point and effect for dad's image.
Versatility and dependability, just like how dads are known for. This best kiritsuke knife offers users reliability through its top-cutting performance. Versatility can be used in protein-rich meat, vegetables, or fruits.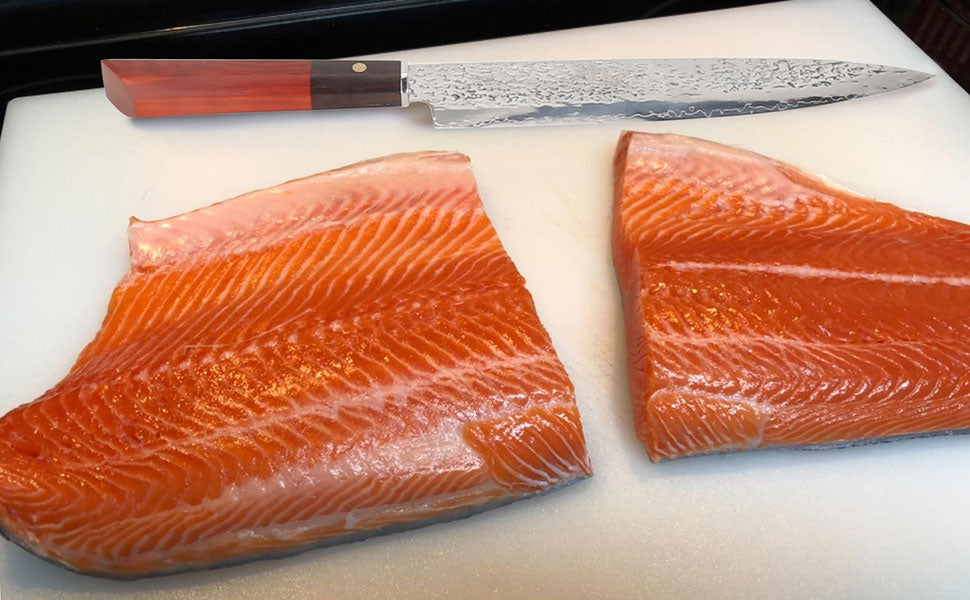 This knife allows slicing through fish or meat with minimum effort and has an ergonomic grip. The Design and aesthetic are very attractive as well.
Now, dad can feel like a professional chef with this product every time he prepares a meal.
It suits all dads that display attractive cooking techniques and attractive tasting meals!
Can't decide what to gift your dad for Father's Day? Get an Imarku Gift Card. Your dad can buy whatever he wants or needs with a gift card. You eliminate any risk of giving the wrong gift. Take advantage of gift cards and give your dad the gift of choice, the freedom, and the flexibility to choose for herself what she truly desires.
Conclusion
When it comes to finding the perfect gift for your dad, remember the simple trick: choose something you can enjoy together. Whether it's sharing a cold one in our beer glasses while he showcases his culinary skills, using the fishing knives on your next fishing trip, or just hanging out by the grill, your dad will cherish the time spent together more than anything else.