Best Banana Bread Recipes
When you purchase bananas from the store, it can feel like they go bad overnight! No one likes brown, bruised bananas, but they are perfect for making the most delicious banana bread.
Banana bread is the ideal dessert to make because it is quick, easy, and you get to use your old bananas that you would otherwise throw out. You can also customize banana bread recipes to add ingredients you like or replace items you don't. Today, we will be showing you the best banana bread recipes that will impress your whole family and leave them wanting more!
The History Of Banana Bread
Even though the bread was invented in 4000 B.C. by the Egyptians, banana bread wasn't invented until the 1930's. In Egypt, they didn't have access to bananas as they originated in Asia. But at the time, in Asia, they mainly ate rice and root vegetables because they did not have wheat, so bread wasn't incorporated into their diet until much later.
The United States didn't have access to bananas until the 1900s because there was no way to transport them before they went bad. When refrigeration was created, they could transport the bananas from Asia to the United States. In 1933, Pillsbury made a banana bread recipe, and it became popular because at the time, it was the Great Depression and food and money were limited. Since bananas ripen so fast, people didn't want to waste them to make bread with them. This was also when baking soda and baking powder were being produced in mass, so quick bread became more and more popular.
Ingredients
1/3 cup coconut oil

1/2 cup honey

2 eggs

1 cup mashed ripe bananas

1/4 cup milk

1 tsp baking soda

1 tsp vanilla extract

1/2 tsp salt

1/2 tsp cinnamon

1 3/4 cups white whole wheat flour or regular whole wheat flour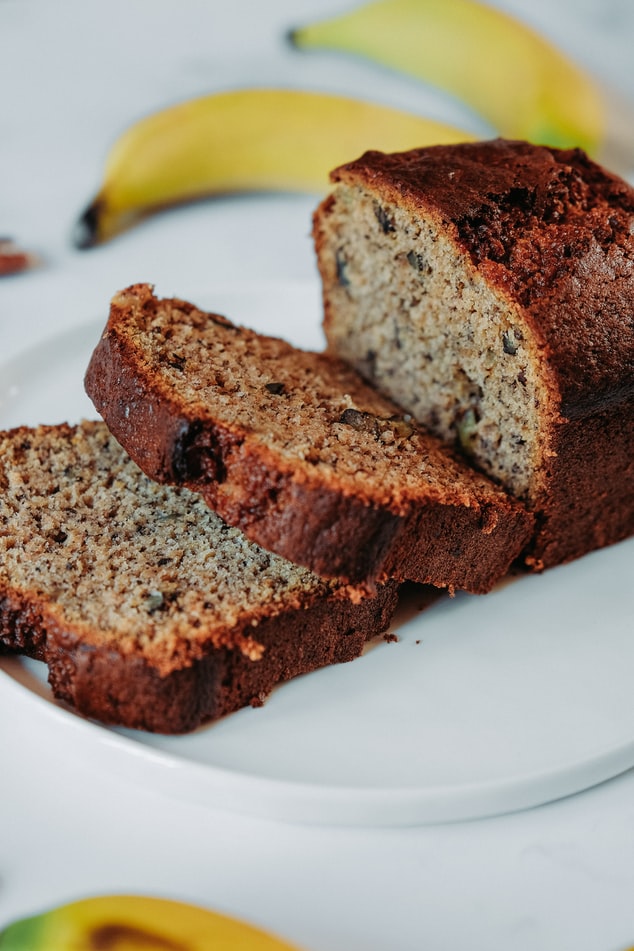 Healthy Banana Bread Recipe

This recipe for banana bread is not only delicious, but it is also a lot better for you than your average banana bread recipe. It used coconut oil instead of butter, honey instead of sugar, and whole wheat flour instead of regular flour. Your loved ones will love this recipe, and they won't even notice the healthy substitutes that have been made.
Instructions
Firstly, heat the oven to 325 degrees F and grease your pan.

Whisk your honey and oil together in a bowl, and then add your eggs, bananas, and milk and mix thoroughly.

Next, add your cinnamon, baking soda, salt, and vanilla to your mixture and whisk them together.

Now add your flour to the bowl and mix with a wooden spoon.

Pour the banana bread mixture into your pan and bake in the oven for 55-60 minutes or until a toothpick comes out clean. Serve and enjoy!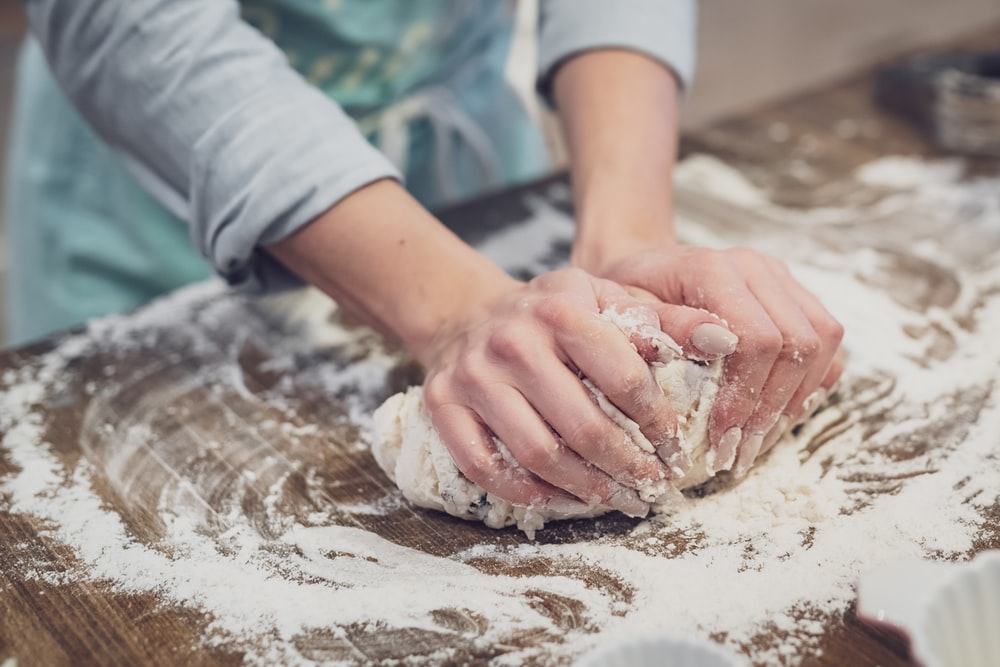 Best Banana Bread Recipe
If you don't mind a little sugar and butter, you need to try out this banana bread recipe! It is so moist and tasty, plus it is very straightforward to make and is ready to go in about an hour and a half. This is the perfect banana bread for any occasion, but just a warning, you may want to make two loaves of this because, trust me, it won't last long in your home!
Ingredients
1 cup sugar

8 tbsp unsalted butter

2 large eggs

3 ripe bananas

1 tbsp milk

1 tsp cinnamon

1 tsp baking powder

1 tsp baking soda

1 tsp salt
Instructions
Firstly, heat your oven to 325 degrees F and butter your pan.

Add your butter and sugar into your mixing bowl and cream them together. Once well combined, add your eggs one at a time and stir until everything is mixed together.

In another bowl, mash your bananas, then add your milk and cinnamon.

Grab another bowl and mix the flour, salt, baking soda, and baking powder.

Add your banana mixture to the egg mixture and stir. Then add your dry ingredients, mix, and make sure everything is incorporated thoroughly, but don't over mix.

Add the banana bread mixture to your pan and bake for 60-70 minutes or until a toothpick comes out clean. Serve and enjoy!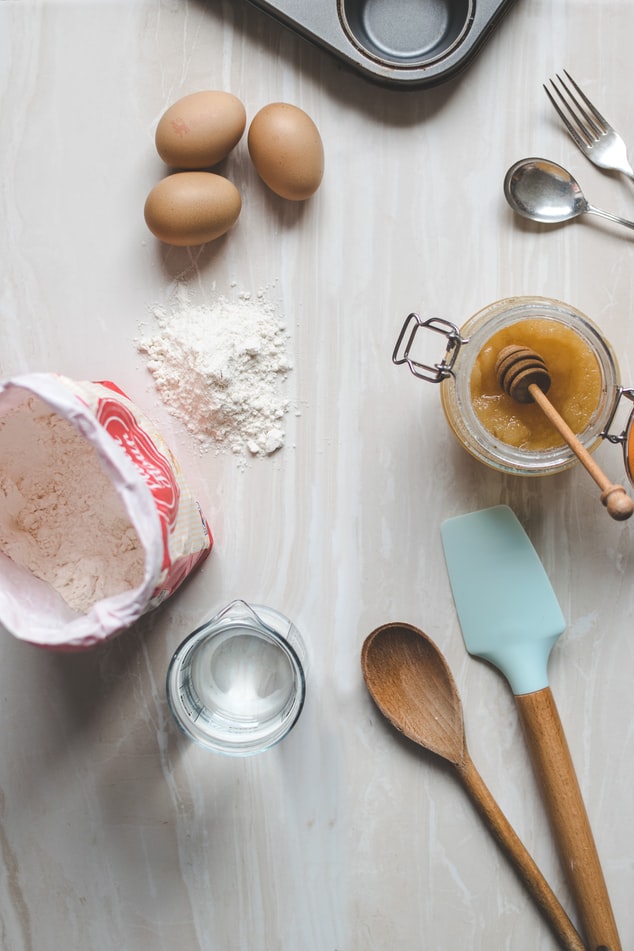 Banana Bread Variations
One of the best parts about banana bread is that it is incredibly customizable. You can add different ingredients that you love to make it your own. Some elements you can add are:
Nuts
If you like nuts, they are a great addition. They add a pleasant taste and texture to your banana bread and make it denser and fulling. The best nuts to add are walnuts or pecans.
Chocolate Chips
Chocolate and banana are the perfect matches! You add whatever type of chocolate chips you desire, or you could even add chunks of your favorite chocolate bar into your banana bread. An attractive chocolate bar option would be a Skor chocolate bar because it has chocolate outside and toffee inside. But the classic semi-sweet chocolate chips will taste just as good as well.
Spices
Adding spices to your banana bread can take it to the next level! You could add so many different herbs, such as cinnamon, nutmeg, or allspice. If you want to try something unique, you could even add some Chinese five spices to your banana bread. It contains cinnamon, cloves, star anise, fennel, and ginger, which all would taste amazing in banana bread.
Cocoa Powder
Like mentioned before, chocolate and banana are a fantastic combination. If you are a significant chocolate lover, you could add cocoa powder to your banana bread to make it chocolaty and delicious!
Pumpkin Puree
Pumpkin is another unique but great choice to add to your banana bread. Pumpkin banana bread is an ideal fall and wintertime dessert because pumpkins are in season, and adding pumpkin will give it that tasty holiday flavor. It also goes great with other spices as well which will make your banana bread extra flavorful.
Dried Fruits
If you like dried fruits, you can incorporate them into your banana bread. The best-dried fruits to mix into your banana bread include cranberries, raisins, cherries, or apricots. Dried fruit also goes well with nuts so that you could add both for nice, hardy banana bread.
Citrus
For a refreshing finish, add some citrus to your banana bread. A couple of great combinations include lemon and blueberry or orange and dried cranberries. You can also make a glaze to add on top for a little extra sweetness to balance out the citrus flavor.
Banana Bread Substitutions
Along with variations, there are many substitutions you can make to either make your banana bread healthier or cater to allergies. Some of these substitutions include:
Applesauce Instead Of Eggs
If you have someone in your home with an egg allergy, have no fear! You can substitute your eggs for apple sauce instead. It is an excellent replacement because it makes your banana bread super moist, gives it a little extra sweetness, and if you add cinnamon applesauce, it gives it more flavor. You can barely taste the applesauce, and it doesn't alter the recipe. For two eggs, you should add half a cup of applesauce.
Syrup Instead Of Sugar
As you saw in the healthy banana bread recipe, it called for honey instead of sugar. You can also use other kinds of syrups instead of sugar. Some people like to use maple syrup or agave syrup instead of sugar in baking as well. These options are perfect replacements because they are all sweet, and they all have their unique flavors.

Coconut Milk Instead Of Milk
If you have a dairy allergy or don't like to consume it, you can replace the banana bread with coconut milk. Not only is it great because it is dairy-free, but it also will give your banana bread a slight coconut flavor. Banana and coconut are a delicious combination, so this will work well.
How To Store Banana Bread
Now that you made your tasty banana bread, you need to store it properly to ensure it won't dry out prematurely. Remove your banana bread from your pan and wrap the entire loaf tightly in plastic wrap. Never put it in the fridge; it will dry it out; store it on the counter instead. This will keep your banana bread moist and allow you to keep it for up to four or five days.
Final Thoughts
There you have it! You now have all the information to make the perfect banana bread. It is a delicious dessert that everyone will enjoy. It is super inclusive for everyone because if someone has an allergy or doesn't eat a particular ingredient, you can replace it with something else without altering the overall product. There are also plenty of tasty ingredients that you can add to enhance the flavor of your banana bread and make it your own. So what are you waiting for? Try out one of these banana bread recipes today!