How to Make Alfredo Sauce
It is without a doubt that alfredo pasta has always got our mouth-watering. We are convinced that absolutely no one could resist the creamy white sauce, soft paste, and delicious toppings combination.
It is simply a crowd favorite, and we know that you are always craving it. So in this article, we will tell you how to whip up your alfredo pasta. With no further ado, let us dig in! 
COVER THE BASICS: COOKING YOUR PASTA
There are different ways you can make an alfredo dish, but one thing that will always be constant is the fettuccine pasta. Fettuccine pasta is a staple in any Alfredo dish. Here is how you can make your pasta from scratch:
Making your pasta from scratch and by hand is quite a challenge. You will need a lot of time and patience, but it will surely be worth it. The estimated cooking time is 1-2 hours, and the ingredients you will need are flour, eggs, olive oil, and salt.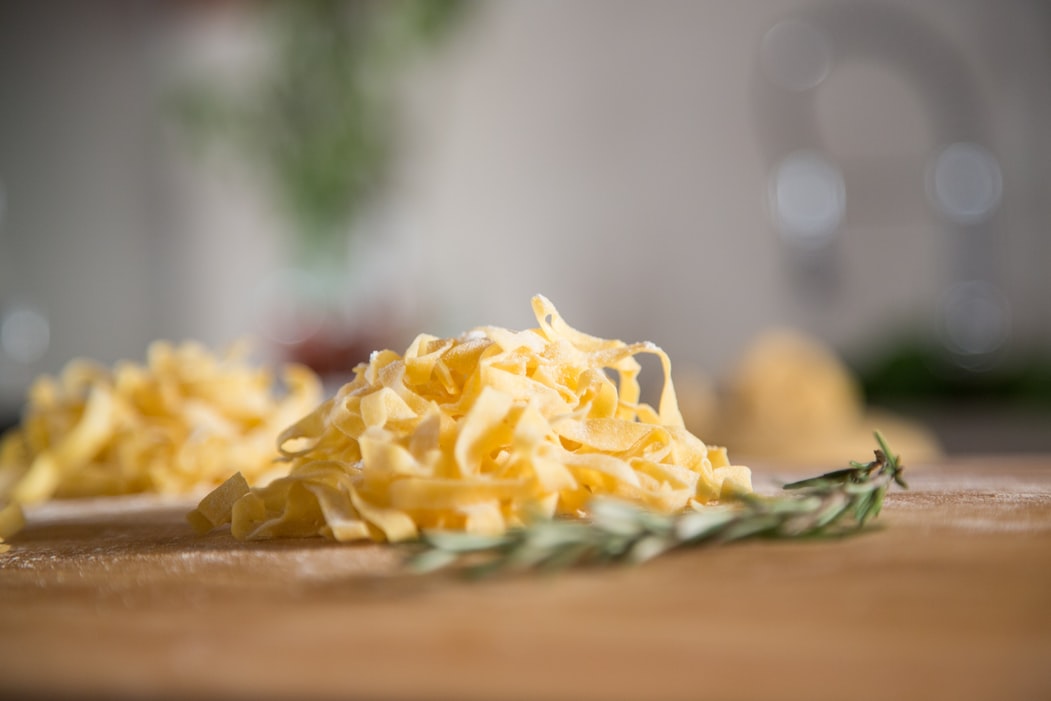 Preparing your pasta
Place the flour on a clean flat surface and make a hole in the middle. Think of it as the mound of a volcano.

Place the eggs in the hole you just created, and add a bit of salt and olive oil on top of it.

Using a fork, whisk the eggs gradually. Add more and more of the flour until the mixture is nice and thick.

Use your hands to knead the dough and to combine the ingredients more properly.

Ensure that the dough is nice and smooth. You may need it for about 10 minutes, and sprinkle flour on the surface to prevent sticking.

Place your dough in plastic wrap and let it rest for about 30 minutes.

Afterwards, use a rolling pin to flatten out the dough to your likeness. Just make sure that it is not too thin that it will easily break.

Use a pizza cutter or knife to divide the flattened dough into strips equally.

Before cooking, let the strips rest for a few minutes (preferably on a drying rack if you have one).
Cooking your pasta
Boil about 2-3 cups of water infused with a sprinkle of salt and a tablespoon of oil.

After a few minutes, add your pasta. Keep in mind that you should not break apart the pasta. It is all right if only half is submerged in the water.

Slowly stir the pasta once the bottom has softened. This will enable you to place all the pasta under the water.

Continue to stir until pasta is fully cooked. Stirring the pasta will prevent it from sticking together.

Once you are sure that your pasta is soft and fully cooked, drain the water. This is an important step because if you let the pasta soak more, it will become soggy.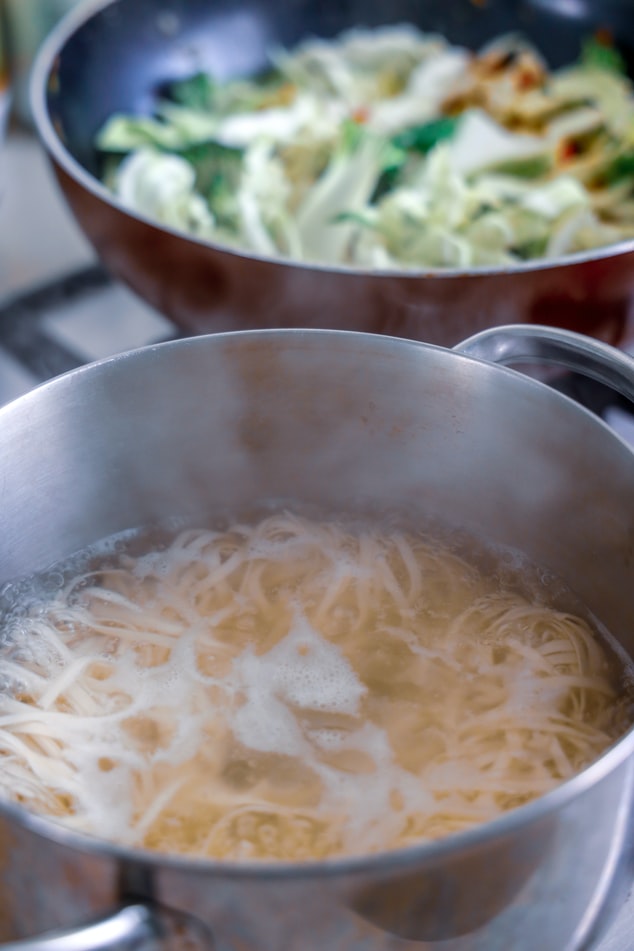 If you are running low on time, then you may opt to skip preparing your pasta and buy pre-made pasta sticks from the grocery. Your process will only involve cooking the pasta itself. This is just as good and will take you an estimated cooking time of 30-45 minutes.
THE MAIN STUFF: HOW TO MAKE ALFREDO SAUCE
We all love the alfredo pasta for its signature flavorful sauce. It might come as a shock, but it is fairly easy to prepare. Here are the ingredients that you will need to prepare your most-loved Italian dish:
Chicken or Shrimp (amount based on your preference)

2 Cups of Heavy Cream

Cups of Grated Parmesan Cheese

6 Tablespoons of Butter

2 Tablespoons of Olive Oil

2 Tablespoons of Chopped Parsley

Salt and Ground Pepper (depending on your preference)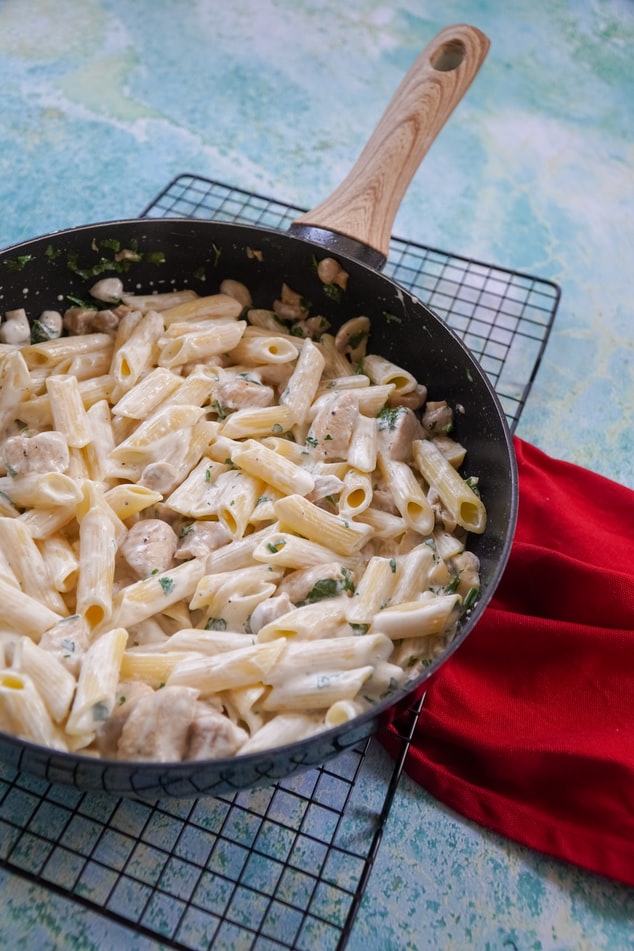 Procedure:
Season your chicken or shrimp with your preferred flavors. (If you are feeling daring, you can try both for an explosive taste of flavor!)

Stir fry the chicken or shrimp with butter and olive oil.

Setting aside your preferred topping, pour heavy cream on the pan you used for cooking your topping. This method will add extra flavor to the sauce.

Add the remaining butter and stir and let the sauce boil.

Add parmesan cheese and your preferred topping to the mixture and cook for about two more minutes.

Add salt and pepper, depending on your preference.

Keep in mind that you must consistently stir so that the sauce won't be burnt.

Make sure that the sauce is not overcooked or too runny. The sauce must have a slightly thick consistency.

You are all set. Just add your delicious sauce and chopped parsley to your pasta and enjoy it warm!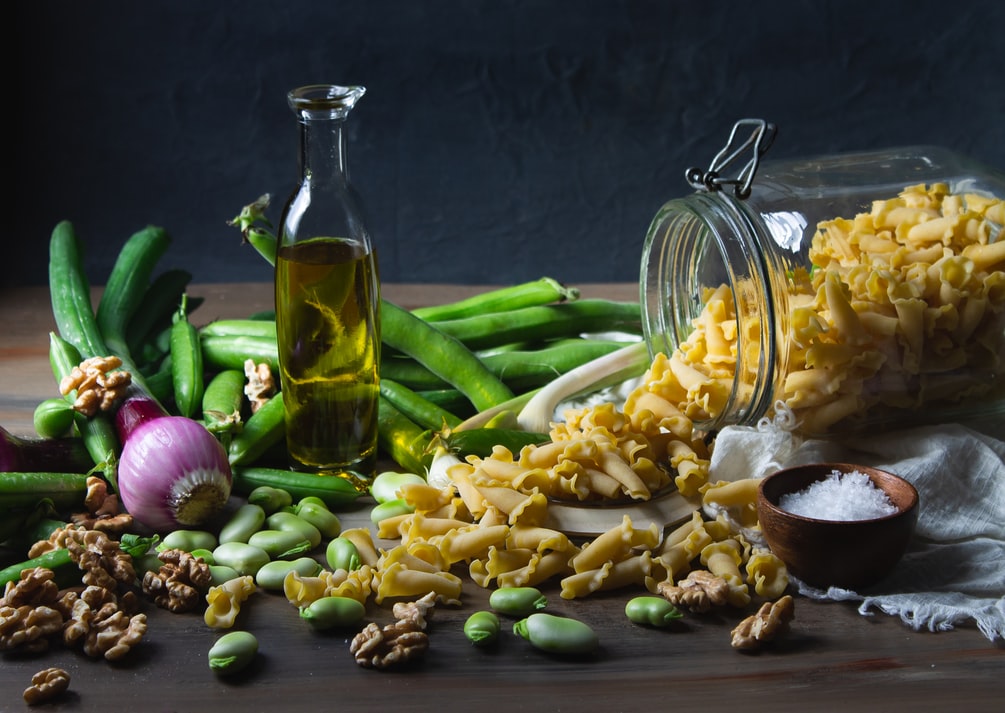 There you have it! Enjoy your very own Alfredo Pasta!
Remember that there are a lot more ways you can make an alfredo sauce. You may add various spices and more toppings, but this is the easiest recipe to follow. If you are a beginner in cooking or just looking for easy meals you can prepare in a short amount of time, then this recipe is certainly the one for you.
As an Alfredo pasta lover, this recipe is not only easy to make but also very cost-effective. The ingredients are not hard to find and are affordable. Preparation and cooking are also time-efficient and easy to follow.
BONUS TRIVIA: HISTORY OF ALFREDO SAUCE
In the year 1914, Alfredo sauce was invented by an Italian chef named Alfredo Di Leilo. He made this dish for his wife, named Ines. Ines was pregnant and often nauseous, so Alfredo decided to make this dish for her.
Seeing the dish's success and loving the simple yet delicious flavours that come with it, they permanently added this dish to their menu.
Quite a cheesy background for this well-loved dish (by the way, you can make your Alfredo pasta extra cheesy, too!). So what are you waiting for?
Take this recipe and make your own Alfredo pasta for that special evening with someone or just by yourself. We don't judge and enjoy our pasta. Happy cooking and eating!