Description
Our years-in-the-making Dutch Oven is (almost) here. 🍲🍲Order it Now with the early bird pricing offer.   
This dutch oven is pre-order available now and able to delivery on 10th.May 2022 
Since the founding of imarku, we've been perfecting our Enameled Cast Iron Dutch Oven so you can spend a lifetime cooking with it. Constructed in Northeast France, this dutch oven will quickly become the most versatile tool in your kitchen. Our Dutch Oven is perfect for simmering stews, saute vegetables, braising short ribs, and just about every bread baking trend the world throws at you.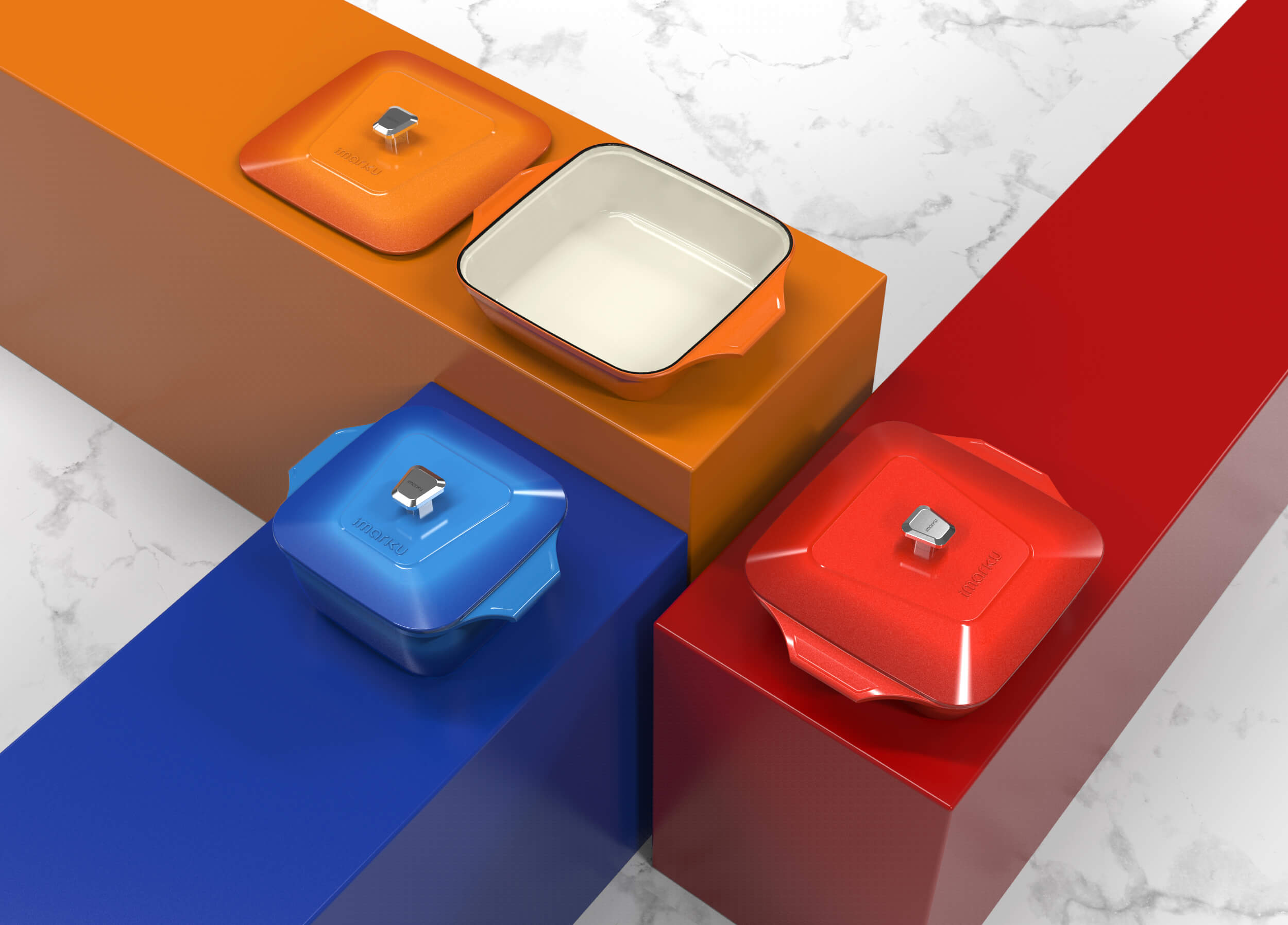 Features:
Cast Iron Material&Heat Retention: Durable enameled cast iron construction retains and distributes heat evenly.
Quality Enamel Coating: Its colorful, long-lasting exterior enamel is scratch resistant and resists chipping and cracking. it also increases lifetime durability and performance.
Self-Basting Lid & Moisture Distribution: Tight-fitting spiked lids are specially designed to circulate steam and return moisture back to the food for flavorful results.
The Finest in Quatity&Design: Handcrafted in France with premium materials. The shape and construction make a huge difference in the cooking experience.
Large 5-QT Capacity: Feed large groups at weddings, family gatherings, and more
Stainless Steel Knob&Ergonomic Wide Handles: The double looped handles allow for a sturdy grip and mobility while cooking. And the stainless steel knob is embedded in the lid can be easily cooled.
Easy To Use&Clean: No seasoning required. Enameled surface is effortless cleanup.
Versatile Usage: the everyday versatility of the Dutch oven makes it ideal for everything from slow-cooking and braising to roasting, baking, frying and more.
All Heat Sources Compatible: Dutch ovens can be used on gas, electric, ceramic, and induction cooktops.
Specifications:
Certificate:FDA approved
Material: Cast Iron & Stainless steel knob
Color:Blue; Red
Weight: 16.9LBS
Capacity: 5-Quart
Dimensions: 17.91"(L)*13.82"(W)*7.72"(H)
Cleaning
Before you use your dutch oven for the first time, wash it in hot, soapy water, and dry it with a soft cloth.
Be very gentle when cleaning the interior
If you end up cooking something like oatmeal, that is stuck to the bottom of the pot, all you need to do is soak it in hot water and a little bit of soap or baking soda and let it sit overnight. After that, it should come right off with a sponge.
Care Tips
1. Do not preheat an empty Dutch Oven on high heat.
The problem is that it can heat up too much and too fast, burning anything you place inside it. You should also remember that you must never preheat it while empty as it can cause the enamel to crack. Also, drizzle some olive oil first and then heat it. 
2. High temps should be avoided.
Dutch ovens work best when they slowly heat up and stay warm, so don't preheat it on high. Heating one up on too high a setting can make food stick or burn since the heat is conducted so efficiently.
3. Dry the Dutch Oven completely.
Once it is washed, make sure it is completely dry before you store it away. Any excess moisture that lingers could result in rusting of the Dutch Oven.